Why Buy @ Exton Nissan In Exton, PA?
Why Buy @ Exton Nissan In Exton, PA? - You're looking to buy a new or used vehicle without overspending, then look no further than Exton Nissan in Exton, PA. What makes our dealership so special? We offer plenty of exclusive perks and benefits that help us stand out from other dealerships in the area. But, don't just take our word for it. Visit us the next time you're around to see what makes us so special and unique, and after you see what makes us great, let us be your go-to dealership for all of your car-buying needs.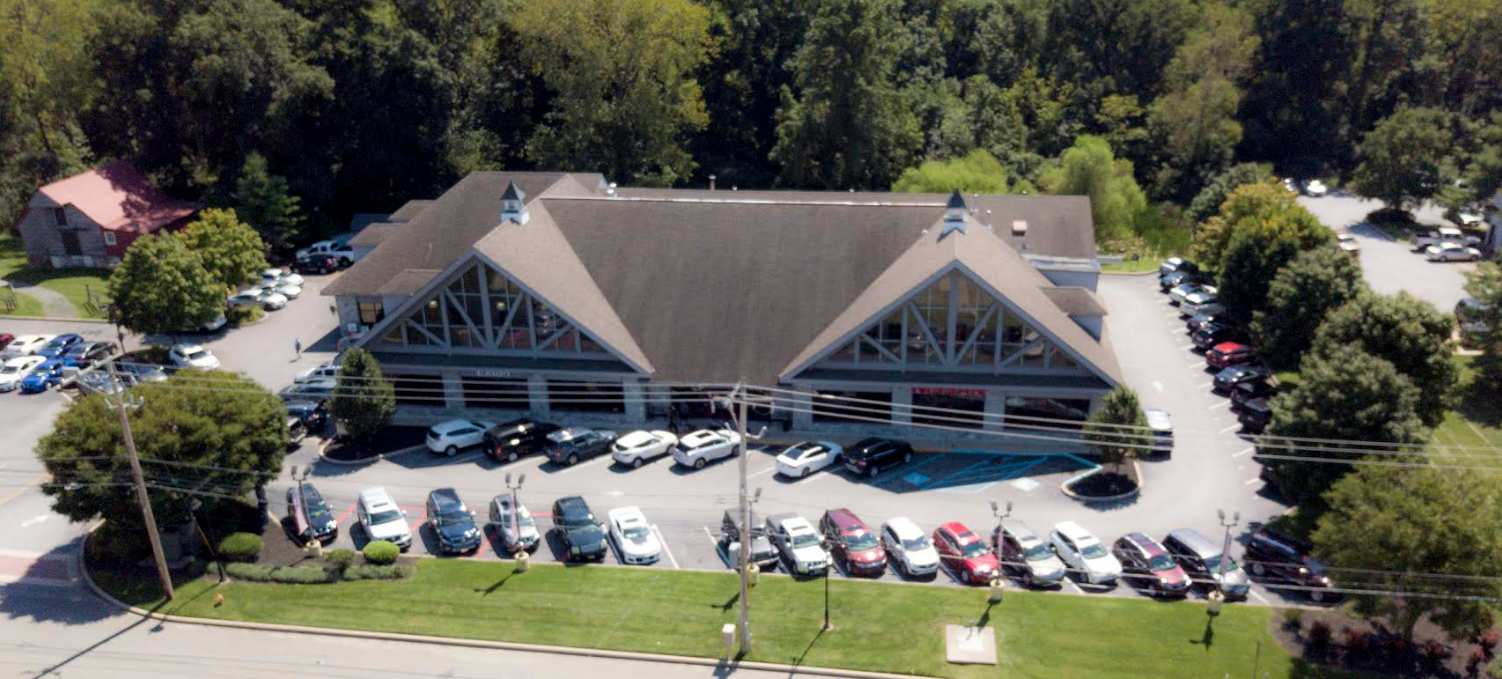 WE GUARANTEE TO DELIVER
THE ULTIMATE CUSTOMER EXPERIENCE
MEET: A sales associate will welcome you upon your arrival.

WE CARE: Your sales associate will discuss your individual needs and wants for a new or preowned vehicle. They will explain the process of, "How to buy in an hour or less."

MANAGEMENT INTRODUCTION: A manager will come by to check-in and will always be available to assist you.

TRADE EVALUATION: The Sales Manager will evaluate your vehicle's value, along with your purchase options.

PRESENTATION: Each vehicle will be presented in detail, along with its features and benefits. If the vehicle does not meet your wants or needs, we will help you find one that does.

TAKE A DRIVE: Vehicles don't drive the same. If your test drive does not meet your expectations, we have others to offer.

REVIEW: You and your sales associate will confirm vehicle pricing, features, and financing options.

DELIVERY: The business office will process your paperwork, while your sales associate shows you how to use all the vehicle's equipment, buttons, and features.

AFTER THE VISIT: When you drive your newly purchased vehicle off our lot, we will follow-up with you within a few days.

WE GUARANTEE TO DELIVER THE ULTIMATE CUSTOMER EXPERIENCE
Loyalty Advantage Benefits Package
Valuable reimbursements, including:
• Tire Replacement
• Towing
• Road Service
• Lock-Out
• Ambulance
• Trip Interruption
$1,600 Value!
Body Shop
Disappearing deductible program: Use our collision repair facility for your car or one in your household and we pay your dedctible. Good for first year of ownership.
$500 Value!
Maintenance
The purchase of a new or preowned vehicle from our dealership includes:
• One year of Oil Changes & Tire Rotations
• TIRES - Buy 3 and Get 1 Free
• LIFETIME State Inspections
• CARFAX for Life
$250 Value!
Service for Less
Preowned vehicle service program for mechanical repairs.
• 3-Year old vehicles - 5% Labor Discount
• 4-Year old vehicles - 10% Labor Discount
• 5-Year old vehicles - 15% Labor Discount

$1,000 Value!
Additional Trade-In Value
Follow your routine maintenance schedule at a Bush Auto Group location and receive a trade value reward.
$500 Value!
ASK YOUR SALESPERSON FOR MORE DETAILS.

SAME VEHICLE • SAME COLOR • SAME OPTIONS
BETTER VALUE!
You'll do better at
BUSH.
A Finance Center That Works With You in Exton, PA
At Exton Nissan, we understand that not every driver comes from the same background. That's why we offer plenty of ways to help improve your credit and even rebuild your credit if your credit score is subprime. Whether you're upgrading or getting your first car, we'll help you find the car you need and establish a payment plan that you can afford. We've built up a solid reputation with over 25 different financial institutions in the area, so we'll be able to get you the rates that you deserve. For any of your other car-buying questions, reach out to our finance Center at Exton Nissan.
Top-Notch Service Center in Exton, PA
Unlike other dealerships in Exton, PA, Exton Nissan continues to serve you long after you drive your new car off the lot at our dealership. Our service center contains expertly-trained technicians who know your Nissan inside and out, and they're prepared to handle any service request that you ask, whether that's minor repairs or major repairs. Our service center has advanced equipment that can quickly diagnose your vehicle, so we can get it repaired and back on the road in no time. Even if you don't drive a Nissan, we'll still service your vehicle at an affordable rate.
If you're more of a DIY driver, then we make it easy to shop for OEM parts at our parts store online.
New & Used Selection in Exton, PA
We've helped well over 20,000 customers Drive Away satisfied with a car that they love. We offer plenty of brand new Nissan models ready for you to choose from, all set at competitive prices. If you're shopping on a budget, then there's no need to worry as we have plenty of pre-owned Nissan and non-Nissan models to choose from as well. No matter what you're looking for, you'll be able to find it when you shop at Exton Nissan.
Plenty of Ways to Save in Exton, PA
While our new and used vehicles are set at competitive prices, we also offer plenty of new and used vehicle specials to help you save even more. If your Nissan model needs a tune-up or any other repairs, take advantage of our service and parts specials to save on every visit at our service center in Exton, PA. Only Exton Nissan offers exclusive savings and other deals that will be hard to find at any other dealership. So, if you want to save on a brand new Nissan, then swing by Exton Nissan today.
Visit Exton Nissan in Exton, PA Today
Ready to save big on your next Nissan model? To see what truly sets us apart from other dealerships, visit us today. Contact us with any other questions that you may have.
Contact Us
Vehicle Specials
Shop New
Shop Used
Service Center
Finance Center
Feel free to call us anytime at 484-870-9889 to get your questions answered and get in contact with us here at Exton Nissan!